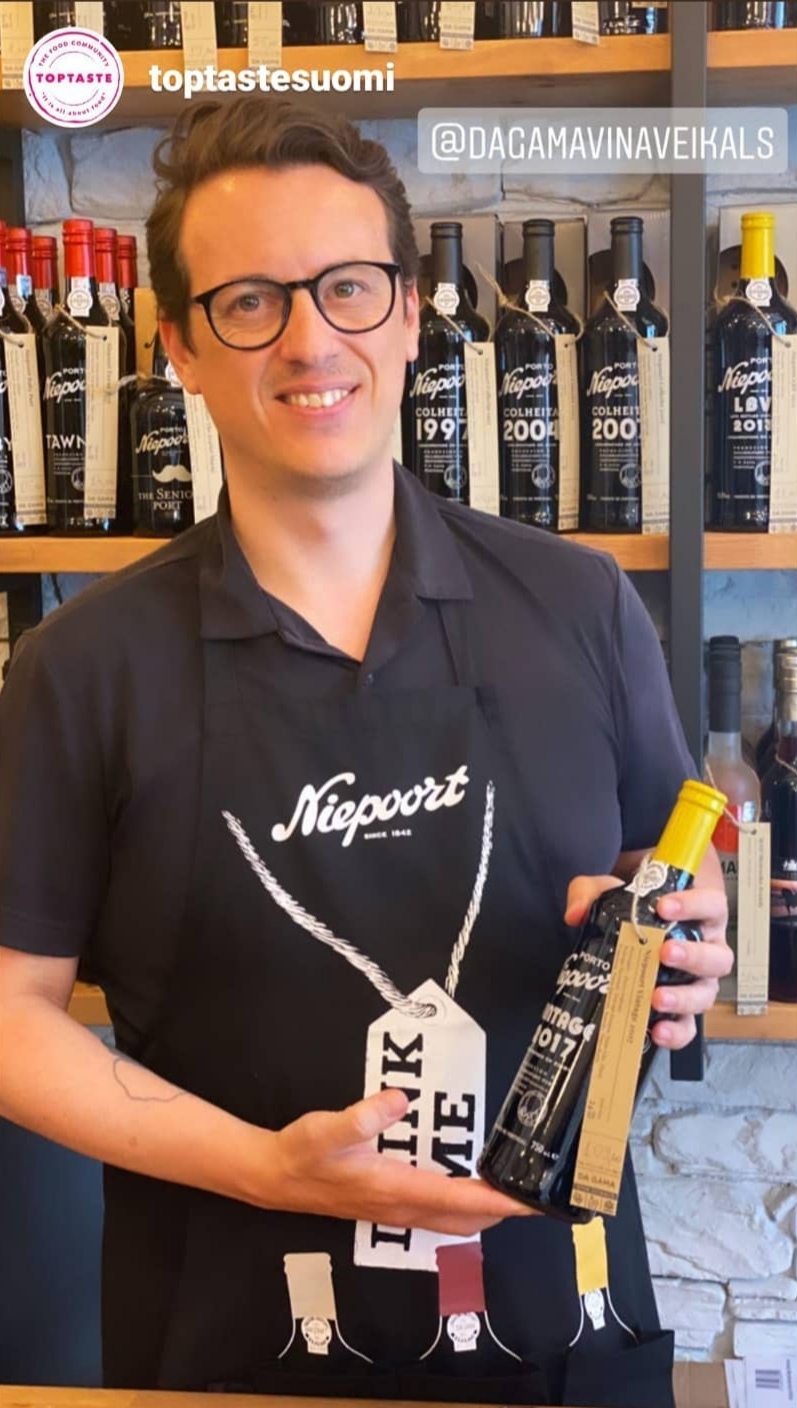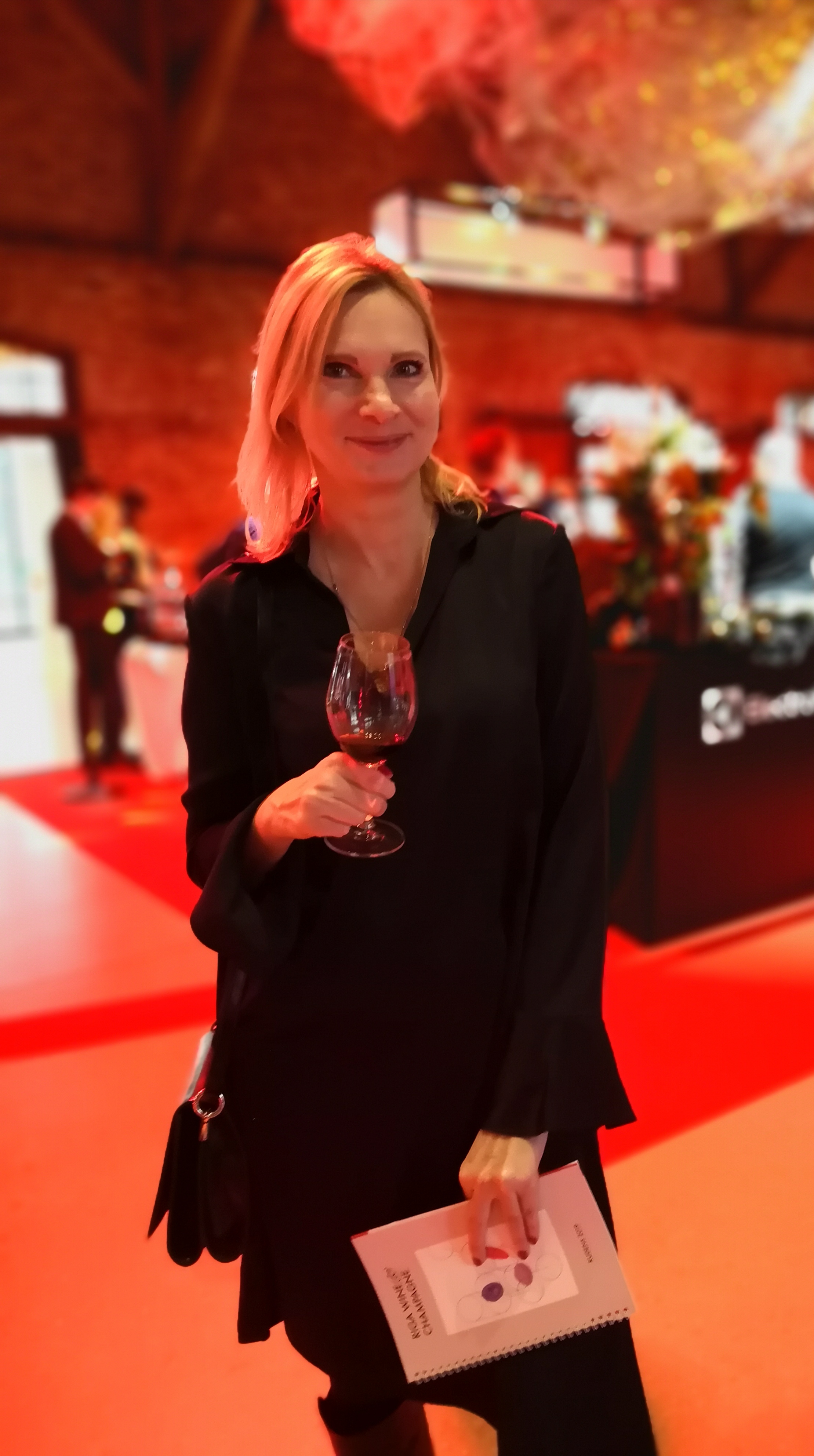 About Us

Born out of the realization that Portuguese wines were severely under-represented, often misrepresented, in the Latvian market, and out of the understanding that Latvian consumers had very little knowledge about how many good wines are coming out of Portugal, Da Gama Vina Veikals has only one mission, to change all this, to educate, to enlighten and to expand the horizons of the Latvian wine lover. To do it, we assembled the largest and best quality selection of Portuguese wines in the whole Baltic states, approx. 300 wines, spirits and craft beers from Portugal.
Da Gama Vina Veikals is the retail branch of SIA Flow House Latvia, founded in 2015 by the business partners Alexandre da Gama (Portugal) and Maija Grube (Latvia). Between 2015 and 2019, the business partners worked exclusively in the wholesale and distribution of wines (and other food products) from Portugal, establishing the foundations for what would later become the retail side of the business. During that time, our Portuguese wines, craft beers and spirits were successfully added to renowned wine lists in restaurants such as Vincents, Riviera, Cloud 9 Bar, Andaluzia Suns. During these years, we also participated in every edition of Riga Wine & Champagne, receiving multiple silver and bronze medals each year – including the two silver medals and four bronze medals received in the latest 2020 edition of the competition.
For many, many years, before our arrival to the Latvian market, our competitors – this country´s major distributors -had done the Portuguese wine industry and reputation a great disservice. Excluding the very literal two exceptions of two quality Portuguese wine producers already distributed in Latvia (literally six wines combined), the Portuguese wines available in Latvia were wines that did not represent the best that Portugal can offer. We found wines that 1- are not consumed back in Portugal because of their poor quality; 2- are merely export brands, meaning that they are wines made to be price competitive and not quality competitive, while at the same time trying to be more "international", diluting the unique character of Portuguese wine traditions; 3- are selected from a very limited number of regions, selected from a catalogue, rather than doing the homework of actually understanding how those regions integrate the context of the country´s wine ecosystem.
First impressions matter a lot, and preformed ideas and prejudices are very difficult to correct. If your first experience with a Portuguese wine is going to be with a tongue curling, mouth-drying red from a 2nd rate Lisbon region producer, chances are that you will not want to try another Portuguese red again. Also, Portugal is not only Vinho Verde – and importantly, Vinho Verde is not Casal Garcia, unless you like industrial, "machine-made" wine which in Portugal only tourists drink – and Port wine. Portugal is so much more than this. And that is what we are here to show you.
2019 arrived with our new objective. Having relocated to Latvia, we set about opening our own point of sales, because there is no one better than us to guide the Latvian wine lover through a tour of Portuguese wines, certainly no one else in Latvia has the same passion, knowledge and dedication to this mission, and we want to do it through a personalized experience, in a professional, friendly, enthusiastic manner.
Torna iela became our little slice of Portugal in Vecriga, right across the Zviedru Varti, which can now be your gateway to excellent, original, and new wines. Come through our door and be greeted with a big smile, often by your name, because our clients become our family after a while. We remember the last wine you bought, and we want to know how you liked it so that we can fine-tune and personalize our next recommendation.
Of course, we know that the wine world is not only Portugal, and the surprising thing was that this love and passion for Portuguese wine fueled our passion for all wines, and set us on a journey to discover other great wines from France, Italy and other European origins. We are firm believers in the Old World wine tradition. That is why our clients can be sure to find not only the largest and best quality selection of Portuguese wines in the whole Baltic states but also a smaller, yet equally excellent, selection of wines from the Old World. I would dare say we are as proud of our selection of wines from the Old World as we are of the Portuguese wines by themselves, because, as a Portuguese national, knowing which are the good Portuguese wines is easy, I grew up surrounded by them. But to make our selection of wines from France, Italy, Spain, and soon other EU countries as well, that took hard work, a lot of studying and research. And we are ever so proud of the results of doing our homework, even if this is still an on-going process because we do not want to stop growing our portfolio, our knowledge, our range, and we do not want to stop offering you great wines.
So, come by Torna iela 4-1B, come with an open mind, be greeted with a smile, and go home richer, with a great bottle of wine, having taken a new step in your journey through the wine world.
Looking forward to seeing you soon,
Saúde!!